Tiny and flat felt cats. 2 inches. They can't stand.



They are easy to make.

Patterns.

Process.
Cut felt each 2 pieces without seam allowance.
Sew around with blanket stitch.
Put polyester fiberfill a little in it.
If you need, paint it with a pen for cloth.
Glue eyes of felt, and stitch beads.
Sew the whiskers.
Attach the head to the body.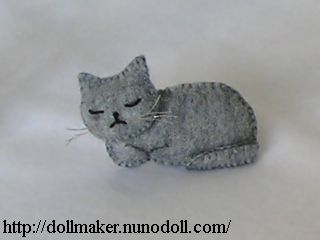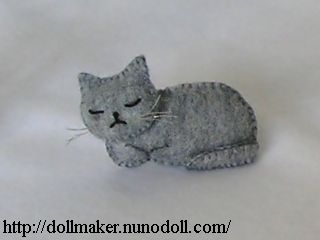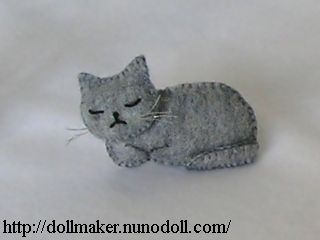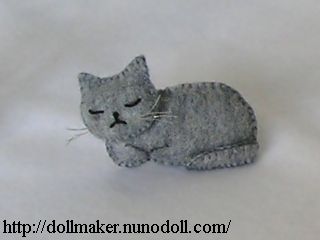 The strap is ready-made goods.

You may stitch or paint the features.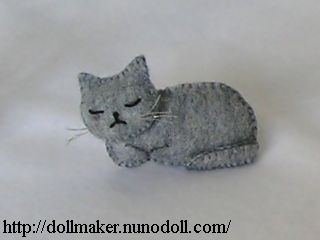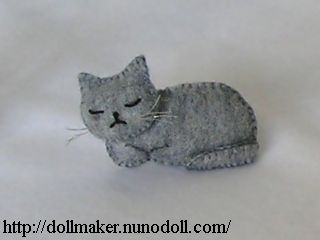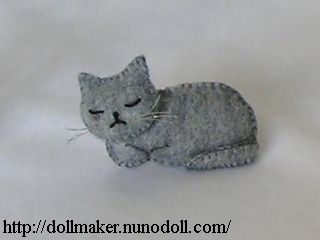 Manekineko is traditional lucky charm in Japan.