This cockroach has a magnet in its belly. 1.5 inches.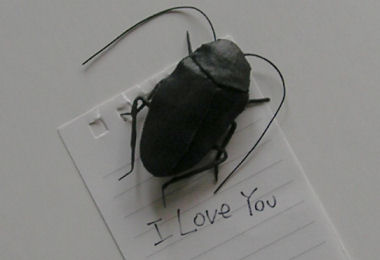 Pattern.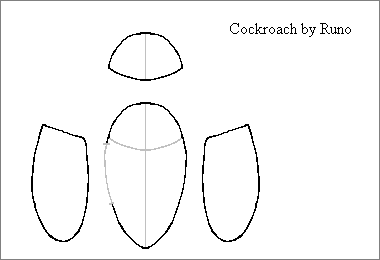 Cut cloth.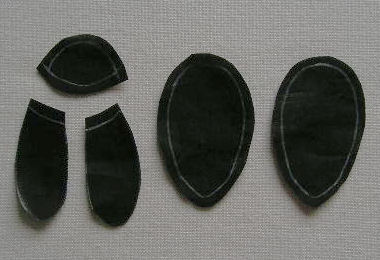 Sew the head to the wings.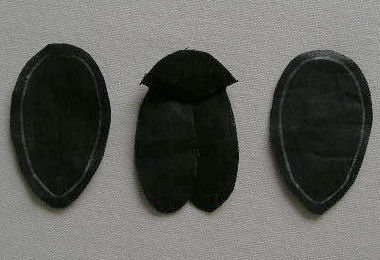 Put the head and wings between the body, and sew around except opening. Don't sew the wings.
Turn inside out. Stuff the body with some polyester fiberfill and a magnet.
Close the opening.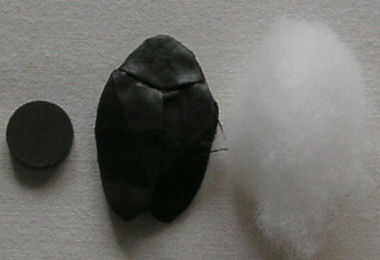 Wind wires with adhesive tape. Insert them to the body.
Attach antennas.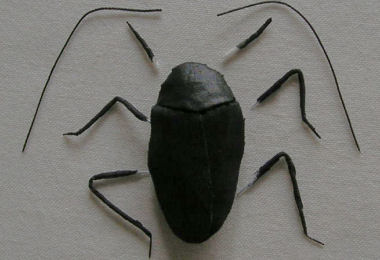 Felt cockroach.